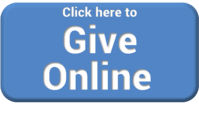 Thank you for supporting the work God is doing through Calvary Baptist Church. Generosity is an important part of each Christian's life as we give back to God what He has provided to us.
Your gift to this ministry does more than just pay to keep the lights on; we have a vision to reach all of Derby and the surrounding areas with the Gospel of Christ. Your gift has a crucial part in making disciples at CBC, in Derby, and all around the world. Thanks for being part of this ministry!
We have 3 convenient ways for you to give financially. 

The Offering Plate - is no longer being passed. Instead, place your gift in the Giving Boxes located in the foyer. One is near the front glass doors, and the other is across the hall from the office. You can use an offering envelope (found in the rack on each pew) to designate your gift as tithes and offerings, or to a specific fund or missionary.
---

Online giving - At anytime, you can go to cbcks.org and click to the "Give" page, find the link to "give online" and follow the simple prompts. You can find more detailed instructions here.
---

M
obile giving
 - On your iPhone or Android device, download the EasyTithe app. Search for Calvary Baptist in Derby, Kansas or by zip code (67037). Tap on our church, login, and give! More detailed instructions here.
---