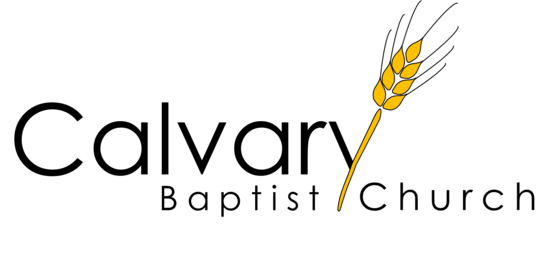 ---
Welcome to Calvary Baptist Church
As you take opportunity to look through this site, we hope you find it a helpful way to gain a proper introduction to our church. We have included ministry overviews, structures and the names of our ministerial staff. We hope it is helpful information.
Our mission is to glorify God by being and making lifetime followers of Jesus Christ!
Core Values: Acts 2:42-47
42 And they devoted themselves to the apostles' teaching and the fellowship, to the breaking of bread and the prayers. 43 And awe came upon every soul, and many wonders and signs were being done through the apostles. 44 And all who believed were together and had all things in common. 45 And they were selling their possessions and belongings and distributing the proceeds to all, as any had need. 46 And day by day, attending the temple together and breaking bread in their homes, they received their food with glad and generous hearts, 47 praising God and having favor with all the people. And the Lord added to their number day by day those who were being saved.
Biblical Instruction
We are committed to growing in our knowledge of and obedience to God's Word.
Community
We are committed to one another so that every member is loved, belongs, and held accountable for spiritual growth
Prayer
We are committed to and dependent on God through prayer
Service
We are committed to using our time, talent, and treasure for the growth of the church
Worship
We are committed to magnifying God through the expression of his worth in the life of every believer
Outreach
We are committed to sharing God's love and the hope of the gospel with the world around us
We desire to share the timeless truths of the Word of God that can change our lives and to see the Lord build us into a loving, caring family. Our desire is to minister to you.
What you will find "between the lines" of this site and what you will have to experience for yourself by being a part of the Calvary Baptist Church family are the greater wonders of what God is doing among us. The space does not allow us to record here the stories of salvation, spiritual growth, and the anticipation of our future lives together in pursuit of the knowledge of God. These are things that cannot be discovered by reading a brochure, but rather by serving Jesus Christ together.
We are thrilled with what God is doing through these ministries. So as you view this site, do so as you would a travel brochure. The brief descriptions may lead you to areas of ministry you wish to explore. If God would lead you to serve the Lord Jesus with us then you too can anticipate a life of blessing and victory. Come, serve, and grow with us.
Kent Holcomb, Senior Pastor