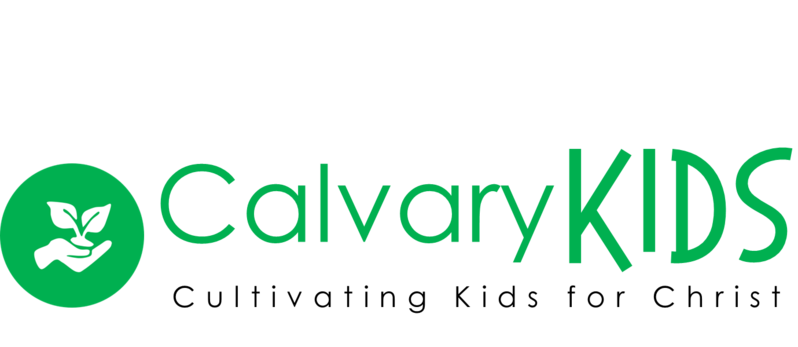 Calvary Kids ministries are way beyond basic babysitting - we're here to cultivate kids for Christ. It takes a lot of time and effort to grow tiny seeds into giant trees. And each stage of development takes a specific strategy to help it grow to the next stage. Kids grow in much the same way.
We have crafted ministries for different age groups to help them grow from a tiny seedling in the Nursery to a fruit-producing fifth grader in the GreenHouse. You'll notice that even our room names are themed with growing in mind. From the Garden to the GreenHouse and the Sunroom to the Orchard, kids will discover how to love and serve Jesus Christ with the help of our teachers. 






---
Many of the Calvary Kids ministries happen in our kids' wing. We call it ParkPlace.

Parking
Parents with kids are invited to park in the west parking lot and enter through the double glass doors west of the main entrance. Please keep in mind that these doors are locked at 9:30 am. After they are locked, you may enter the building at the main foyer doors under the front canopy. 
Check-in
Our electronic check-in and check-out system makes sure the right people end up with the right kids. Enter the Courtyard of ParkPlace and find the touchscreens on your right or if you are our guest, an attendant at any of the three colorful desks can help get you checked in. 
The check-in system will print a sticker for your child to wear with their name and a check-out code on it. You will also receive a check-out receipt with the same code. Your receipt and your child's sticker will be matched together during check-out.
After check-in, an attendant will guide you and your child to the right room. This gives you the opportunity to meet the teachers. 
Check-out
At check-out time, bring your receipt to your child's classroom. An attendant will match the code on your receipt to the sticker on your child. And that's it! 
We are excited to work with you and your child to help them grow in Christ. If you have any questions, stop by one of the desks in ParkPlace and talk to the attendant. 
Safety
The safety of your child is very important to us. The area and the people around your child have been safety checked.
Each of the workers in Calvary Kids is an Approved Childcare Worker. The kids' wing, ParkPlace, was designed and built with the care of kids in mind. 
Our safety team, trustees, and ministry leaders have put in place procedures for check-in and check-out, as well as events including weather, medical, and intruder situations. 
We are so excited to be able to help you cultivate your kids for Christ. Kids need help and guidance as they grow to know Jesus Christ. Our teachers and helpers consider it a privilege to be a part of that growth and to see your child cultivated for Christ. 
---
Sick Kid Policy
If your child has experienced any of the following in the last 24 hours:
Persistent Cough
A fever over 100.4 F
Vomiting
Diarrhea
Rash
We ask that they not participate for the day.
---
---
CalvaryKids Online!
During the Covid-19 event, some of the Calvary Kids staff worked to create Online Sunday School.
Check out the full playlist on Youtube.