Home
Staff
The Pulpit Committee
The Pulpit Committee
Finding, screening, and recommending candidates to the congregation in order to fill open pastoral positions.
---
This page will continue to be updated with info on the Pulpit Committee and the progress in filling the open pastoral position. Updates will also be posted on Facebook: facebook.com/CBCDerby/
---
Who is the Pulpit Committee?
3 pastors
5 deacons (entire Deacon Board)
1 trustee representative
From the CBC Constitution:
ARTICLE V – PASTORAL RELATIONS
The calling of a Pastor shall be done in all cases by ballot by a three fourths majority of the membership present at a business meeting; announcement of which has been given at least two weeks prior to the business meeting. Only one candidate shall be presented to the church at one time.
The Pastor(s), Deacon Board, and a representative from the Trustee Board shall act as a Pulpit Committee. They shall have authority to contact prospective Pastors for recommendation to the church.
Check out these documents.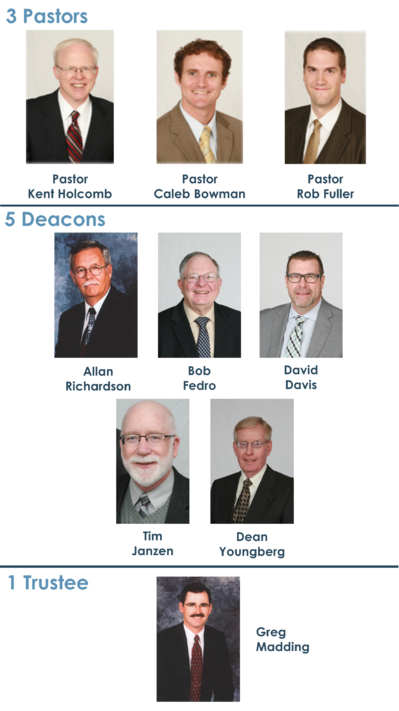 ---
May 2019 Update