Winter Reheat 2019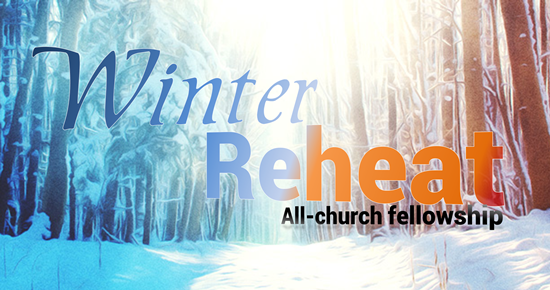 January 27, 2019
5 pm -Supper
6 pm - Service
You're invited to the annual Winter Reheat! This all-church fellowship includes singing, a message from the Word, food, and fellowship.
We will start at 5:00 pm with the meal. Then at 6:00 pm, the service begins with singing followed by a message. 
For the shared meal, please bring a crockpot of soup or another main meal. Make at least double the amount of food you would fix for your family. You may also bring a dessert if you would like. 
For choir members: choir practice will start at 4 in the afternoon.
Add it to the calendar! We're looking forward to gathering together.
---