Fall Harvest Festival 2018 - How you can help!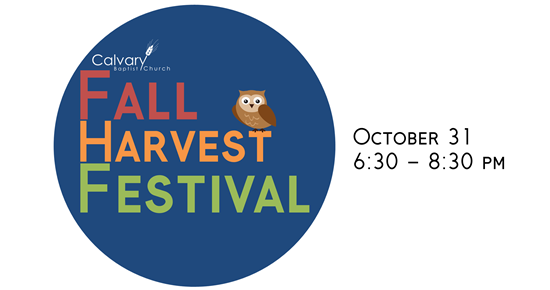 The Fall Harvest Festival is a fun outreach event. We invite the whole community to this annual family festival and create a safe, kid-centered environment filled with lots of candy, gobs of games, and goodies for the grownups.
Check out the main Fall Harvest Festival Page for more information.
Like and share the event on Facebook.
There are many ways you can serve at the Fall Harvest Festival!
Game Booths – plan and run your own game booth!
Welcome Team
Snack Team
Donate Candy
See Pastor Bowman if you have any questions and sign up on the bulletin board by the church office!
Bring Candy! You can help by donating candy. We need gobs of candy! Please place candy donations in the barrel in the church foyer.
---