Easter Breakfast 2017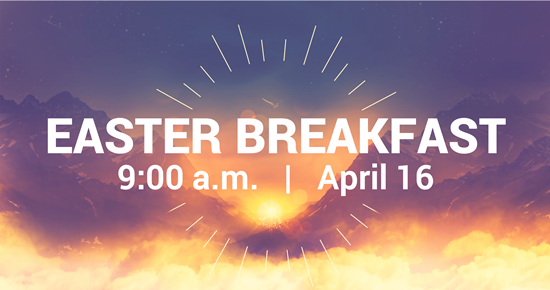 April 16, 2017
Continental Breakfast and Sunday School
9:00 am
Gym
All Sunday School classes will meet in the gym on Resurrection morning.
A continental breakfast will be served beginning at 9:00 am. The breakfast menu includes: ham cubes, cheese cubes, nuts, hard-boiled eggs, sweet rolls, fruit, fruit juice, coffee and tea.  
At 9:25 child care will be provided – children up to 2 years old will be in the nursery, 2 year-olds will be in room E13 and the 3 & 4 year-olds will be in E10.
All other classes (5 year-olds through Adults) will remain in the gym for the lesson beginning at 9:30.