All In: Mission Conference 2020
October 9-11, 2020
Friday, Saturday, and Sunday
Paul Seger
General Director of Biblical Ministries Worldwide
Serving with Native American Bible Ministries
Jacquelyn Davis
National Intern Coordinator for Children's Bible Ministries
with - Intern Team from Children's Bible Ministries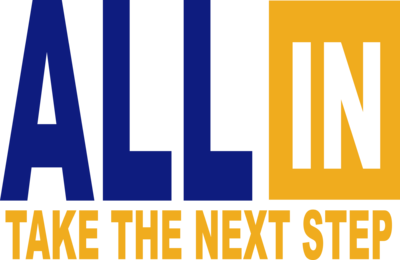 ---
Friday, October 9
6:00 - Food for You and Your Crew Meal
This  ministry  is  provided  by  the  church  to  enable  your  family  to  make  it  to  the services  without  worrying  about  meal  prep  or  clean-up.  There  will  be  a  basket for  donations  to  help  defray  the  cost.    Sign up  at  the  table  in  the  foyer  to take advantage of this  ministry! 
7:00 - Service
Missionary Report: Jesse and Tena Luper
Message: Paul Seger - What is the Great Commission?
7:00 - Kids Conference
Jacquelyn  Davis'  team  from  Children's  Bible  Ministries  is  hosting  this  missionfocused  time  to  introduce  kids  to  missionaries  and  help  them  engage  in missions  for  themselves.  Kids  up  to  5th  grade  are  encouraged  to  attend  on Friday  and Saturday  evening  and during the Sunday  School  hour and Sunday Morning  service.  No  Kids'  Conference  on  Sunday  evening.  Sign up  at  the table in the foyer to  take  advantage of this  ministry! 
---
5:00 - Cards and Care Packages
This  is  a  hands-on  activity  time  to  pack  care  packages  and  create  personal cards  and letters  to our missionaries.   We will  have supplies  for making  cards.
TODAY -  Check  out the Care  Package  "Wish  Lists" in the west hallway.    Sign your  name  next  to  the  items  you  want  to  donate  &  take  a  shopping  list as  a reminder.   Purchase the items  &  drop them off  in  the  collection bins.   
6:00 - Food for You and Your Crew Meal
7:00 - Service and Kids Conference
Missionary Report: Jacquelyn Davis
Message: Paul Seger - Being a Sending Church
---
9:15 - Combined Adult Sunday School and Kids Conference
Message: Paul Seger - Missions and Prayer
10:30 - Morning Service and Kids Conference
Message: Paul Seger - Missions and Me
6:00 - Evening Service  |  Missionary Panel Q&A
---
All In: Take the Next Step
If you've been around the church for any length of time, you've probably heard of the Great Commission. Go into all the world and preach the gospel. That's a pretty hefty mission.
Perhaps it's been a while since you considered what your part in this mission is. Or maybe you're not sure you even need to be a part. (That's what missionaries are for, after all) It's so massive; someone else will probably have to do it.
Maybe you have been thinking about it and you would love to do something to bring the gospel to more people, but you're not sure what to do next.
Maybe you're active in your part of the mission, but getting bogged down.
At Mission Conference 2020 – All In, we'll help you find your place, experience refreshment, and take the next step as we go All In for the Great Commission!
Paul Seger, General Director of Biblical Ministries Worldwide, joins us as the main speaker on Friday, Saturday, and Sunday to preach and encourage us to take the next step to be all in.
Missionary guests include Jacquelyn Davis and a team from Children's Bible Ministries, and Jesse and Tena Luper who serve Native American tribes.
On Friday and Saturday evening, we'll have Food for You and Your Crew provided by the church at 6:00 before the service begins at 7:00. On Saturday afternoon, look forward to a hands-on activity as we fill care packages and write cards and notes to each of our missionary families.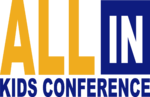 Kids are welcome at the Kids' Conference, hosted by the team from Children's Bible Ministries. This mission-focused time will introduce kids to missionaries and help them engage in missions for themselves. Kids K-5th grade are encouraged to attend on Friday and Saturday evening, as well as during the Sunday School and Sunday Morning service. No Kids' Conference on Sunday evening.
Sunday evening will feature a mission panel made up of our guest missionaries. They will be answering your questions! Submit your question by writing it out and placing it in the Q&A box in the foyer or by emailing office@cbcks.org and putting Missions Q&A in the subject line. 
What's Your Next Step?
Give (Intentionally)
Designate additional funds to "missions" and special projects.
Pray (Specifically)
Subscribe to receive regular updates from missionaries.
Connect (Directly)
Contact and communicate personally with missionaries.
Reach (Personally)
Share the gospel with someone and lead them to follow Christ.
---
Guest Speaker: Paul Seger
General Director of Biblical Ministries Worldwide
Paul has served as the General Director of Biblical Ministries Worldwide since 1994.  He grew up in Nigeria where his parents served as missionaries for many years.  After graduating from Appalachian Bible College and Faith Baptist Bible College, Paul served as assistant pastor at Community Baptist Church of Reidsville, North Carolina.  The Segers began their missionary service with Biblical Ministries Worldwide in 1975. 
Paul's wife, Joan, also grew up on the mission field as her parents served in Malawi and Zimbabwe.  Joan ministers to missionary ladies, missionary kids, and churches in the United States.  The Segers have two children, Ryan and Joanna, and presently live in Atlanta, Georgia.
Prior to their current ministry, Paul and Joan served as missionary church planters for 17 years in South Africa.  Their ministry focused upon the European population in that country.  Together the Segers formed a team to plant churches, disciple new believers, and train leadership for the churches they established.  They were involved in starting three churches and training pastors through the Church Ministries Institute.
The focus of the Seger's ministry is one of giving visionary leadership to Biblical Ministries Worldwide while helping the international workers served by BMW succeed in their ministries.  The Segers are committed to the strengthening of American churches and assisting them toward greater mobilization and effective service on the mission fields of the world.
Jesse and Tena Luper
Association of Baptist for World Evangelism (ABWE)
Ministering to Native Americans
Short weekly glimpses of how God is at work in North America to stir your worship and prayers
What is life like as a Native American? It has been said that Native Americans are one of the least-reached people groups in North America. Horrifically painful memories are still deeply embedded in the fabric of generations. Years after the Trail of Tears and the damaging effect of boarding school assimilation, the trauma cycle continues. Life on an Indian Reservation is often one of poverty, alcoholism, limited opportunities, and high suicide rates. One might find work at a chicken or lumber factory, or in living off of the land. Life is often lived in the moment, with little hope for the future. There is a lack of trust for the white man and it can take a long time to build trust.

If you were to sit down and talk to Jesse and Tena Luper about their years of living with and serving their Native American friends, you would get to sense a bit of the love in God's eyes and heart for this least-reached people. Because of Jesse's Delaware and Cherokee roots, they understand and have an informed, special compassion for their friends. 

In 2008, after joining ABWE, the Lupers moved to Vancouver, British Colombia where they served among First Nations reservations for five years. Upon returning to the States, God led them to partner with Native American Bible Ministries and Academy in Oklahoma. Throughout the years, the Lord has allowed them to come alongside pastors in a mentoring role, train leaders, teach auto mechanics and financial management, fix up the NAMB Bible college, and recruit students. They understand what it is to live among their Native American community and make themselves available. They want to be there to meet people at their point of need, in crises when they want to talk, opening their home to listen and share.

Through ministry to Native Americans, God has given Jesse and Tena glimpses of what He is like. 
They see His faithfulness when those who come to know Him are seeing that they can trust Him, and trust what He says.
When Tena sees her friends hurting so deeply, even if it is hurt from their own doing, she sees God's heart of mercy and grace.
They see how our God is not helpless, though they can feel helpless seeing people in incredible pain and dysfunction all around them.
They have witnessed our God as the One who brings total transformation.
 
They have seen His heart for individuals, the Shepherd who leaves the ninety-nine to seek out the one.
 
Jacquelyn (JP) Davis
Intern Program Coordinator
Children's Bible Ministries (CBM)
Meet Jacquelyn Paige Davis!
She was born in Wichita, Kansas and trusted Christ as her Lord and Savior at the tender age of 6. At the age of 10, she began to develop a very personal relationship with God and a desire to serve Him for the rest of her life. After her senior year of high school, she served as a camp counselor for CBM's Camp Ta-Pa-Win-Go in Watauga, TN.
The next year, she accepted an internship with Smoky Mountain Christian Village, where God taught her about full-time ministry and many people skills. It was the Director there God would eventually use to call her to ministry at CBM's Camp Gilead in Polk City, FL. She served as Summer Camp Counselor in 2012, Registrar Intern from 2012-2013, and Head Female Counselor in summer of 2014.
She returned home to Kansas, desiring to be in full-time ministry but not sure where or how. God needed some time to mold, shape and train her and did so through her home church, family, and job at Benjamin Franklin Plumbing of Wichita.
In September of 2015, she was approached by the CBM National Directors and she began praying about the position of CBM National Intern Coordinator. God began to move! By November, she had accepted the position and started raising support. By 
January 11th
 she had moved from Kansas to the Smoky Mountains to begin her new ministry! When God is at work, it is amazing to see the results!
As CBM National Intern Coordinator, Jacquelyn is the primary point of contact for all interns. She fosters an environment of accountability, manages intern schedules and acts as an advocate on behalf of each intern. Her responsibilities also include recruiting trips, reading and following up with all applications, and creating and updating social media pieces.
CBM Intern Team
---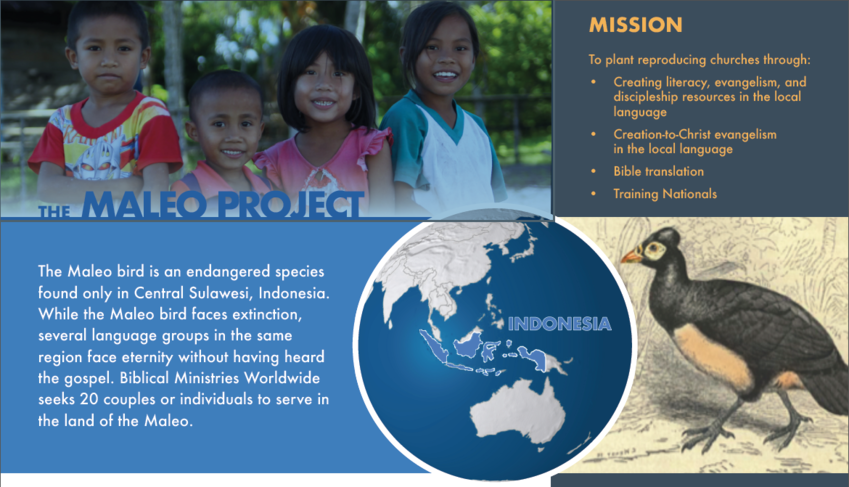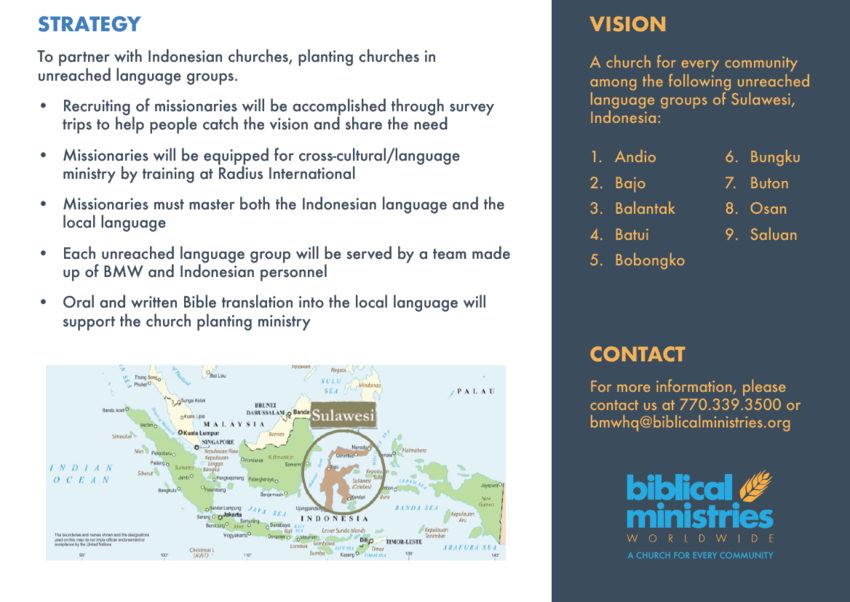 Many communities of the world are oral cultures, using verbal communication for every aspect of their lives.
"Render" is a software tool that creates culturally relevant oral materials for their own language group – guiding the user through an entirely oral translation process by listening and speaking.
The "RENDER" software for the Maleo Project start-up is
$5,000
Help meet this goal by designating an offering to the "Render Project."
---