Youth and Adult Men's Retreat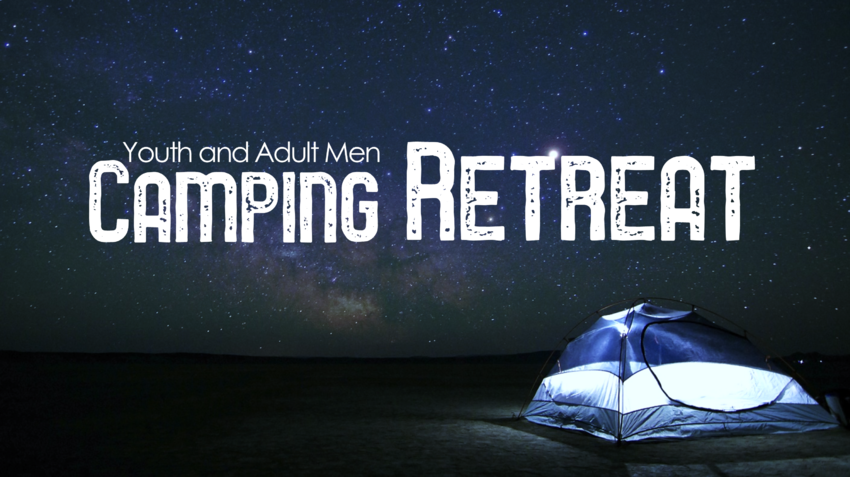 April 26-27
Friday 6 pm - Saturday 5 pm
Youth (8th grade and older) and adult men,come out for a fun weekend camping out and spending time in God's Word! This retreat will take place at the Davis land in Grenola.
Church vans and car pool will meet at the church at 6 p.m. on Friday, the 26th and will return at 5 p.m. on Saturday, the 27
th
.
Sign up on the bulletin board and mark whether you are coming Friday night or Saturday morning. 
This is for the youth, 8th grade up through 96 years old. Get some challenging and encouraging words from our speakers, and enjoy the spring weather in the outdoors, fishing, hiking, camping and clay shooting. 
Things to Bring: 
Friday night steak, ready to throw on the grill. 
Camping gear for sleeping. ( There is space and beds indoors, but bring your sleeping bags )
Bible 
Note pads. 
Shotgun (optional)
Fishing gear (optional) 
Lawn chairs

Yard games 
Schedule:
Friday
6pm - Load up at CBC and travel to Grenola, Kansas
8pm - Dinner. Bring your own steak. Sides will be provided.
9pm - Testimony around the fire and worship. 
9:30pm - Free time 
Saturday
7:00am - Personal devotions, personal prayer time. Feel free to find a quiet place.
8:30am - Breakfast off the grill (pancakes eggs)
9:30am - Testimony
10:00am - Clay shooting. 
11:30am - Free time (fishing, hiking, games, NO guns.)
1:30pm - Lunch (fish fry.)  
2:00pm - Testimony
4:00pm - Load up & travel back to CBC
---