Night of Blessing!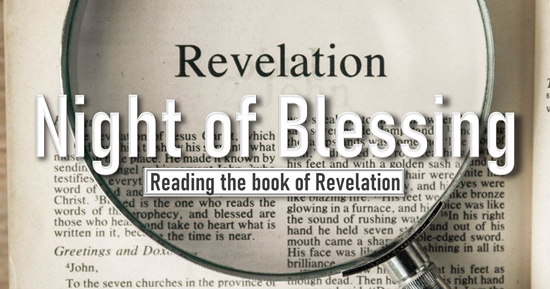 Revelation 1:3 – "Blessed is the one who reads aloud the words of this prophecy, and blessed are those who
hear, and who keep what is written in it, for the time is near."
We're going to do just that! The Night of Blessing is an event where we're going to read aloud the entire book of Revelation!

 Saturday, February 22 – 6:00-8:30 p.m.
 Dinner is included
 This is specifically for the M.S. and H.S. youth but anyone is welcome to attend
 Sign up on the bulletin board or text Caleb by Wednesday, February 19.
Looking for Readers! – If you would like to be a public reader for this event, please contact Pastor Bowman!
---