High School Fall Retreat Camp Out!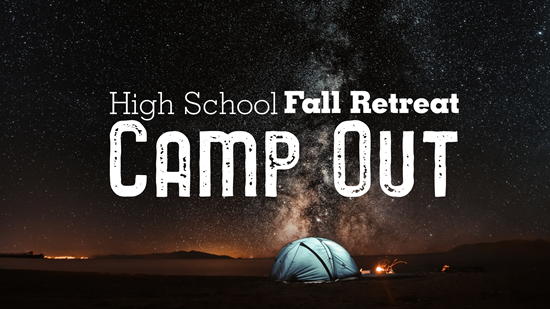 September 27-28, 2019
9-12th grade
9 th -12 th Grades! You are invited to the HS Fall Retreat Camp Out!
We'll have games, food and, of course, time in God's Word! We're joining the youth of Stillwater Bible Church from Stillwater, Oklahoma. This retreat will be held at the Davis property in Grenola, KS.
Meet at the church Friday, September 27 at 5:00 pm
We'll return on Saturday, September 28 by 9:00 pm
What to bring: Sleeping bag, pillow, ten (if you have one; we'll have several provided,) Bible, pen, notebook, toiletries and towel, a full change of clothes (you may get wet and possibly dirty).
Text Caleb Bowman (316-sixfivefive-3148) to sign up!
Questions? contact Caleb Davis: Cell: 316-sevenzeroeight-3100
---