Fall Kick off Dessert Picnic Youth Activity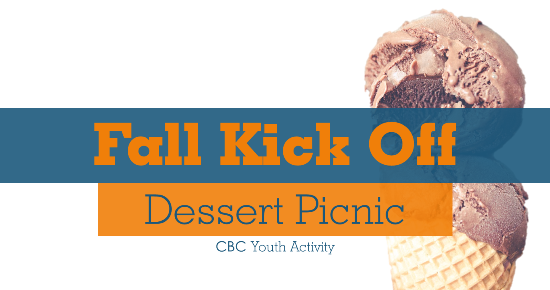 Saturday, August 12,
7:00-8:30 pm
Youth (6th-12th Grade) start the school year off right at the Fall Kick-off Dessert Picnic! We're meeting at English Park in Derby. There will be kickball, volleyball, ice cream sundaes and more! Please bring your own lawn chair, everything else will be provided.
Sign up by August 6!
English Park is on Lakeview Dr. between James St. and E. Crestway.